TLDR: Save time and make your fans merry this holiday season! Ditch the Google Doc and use WishList.com.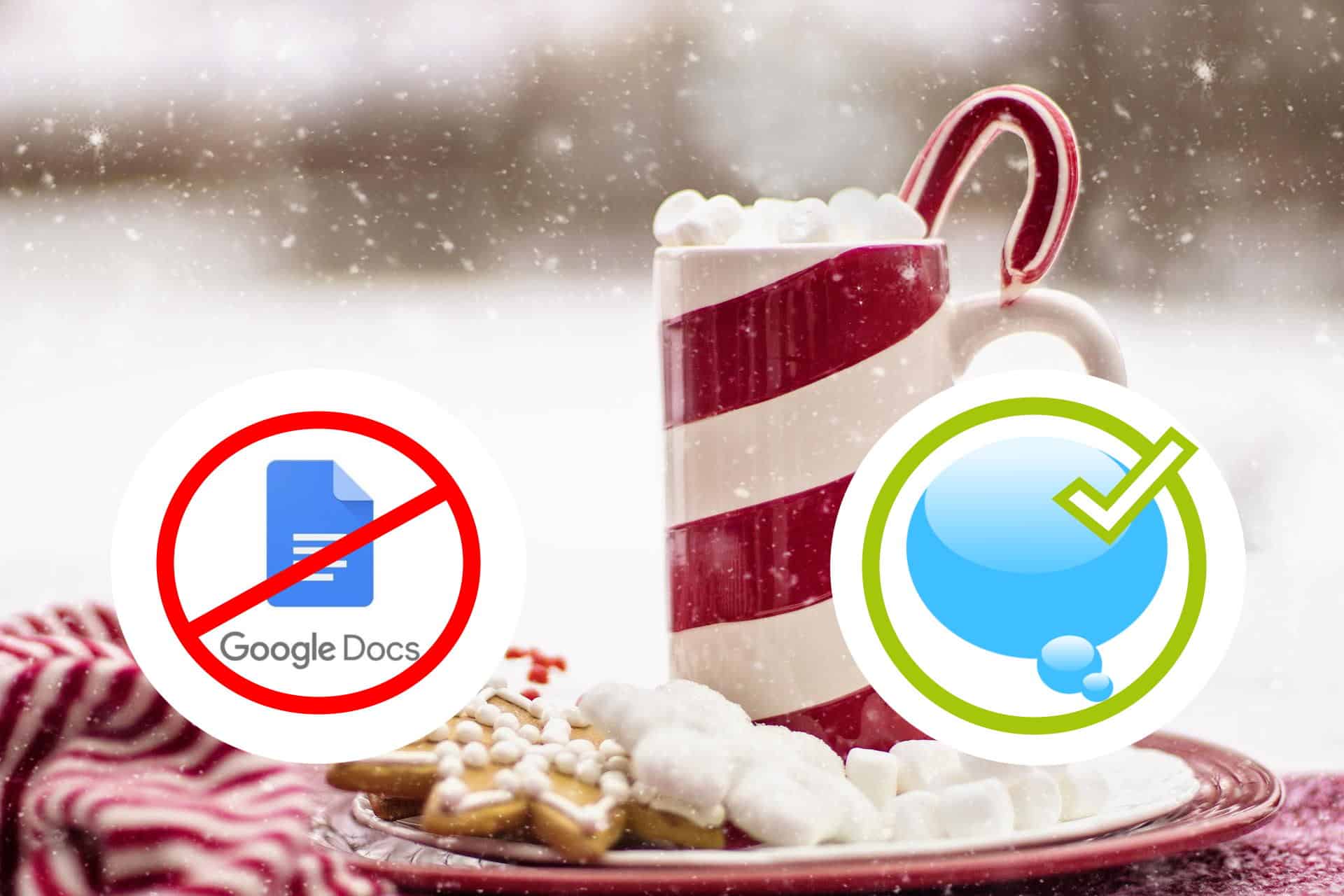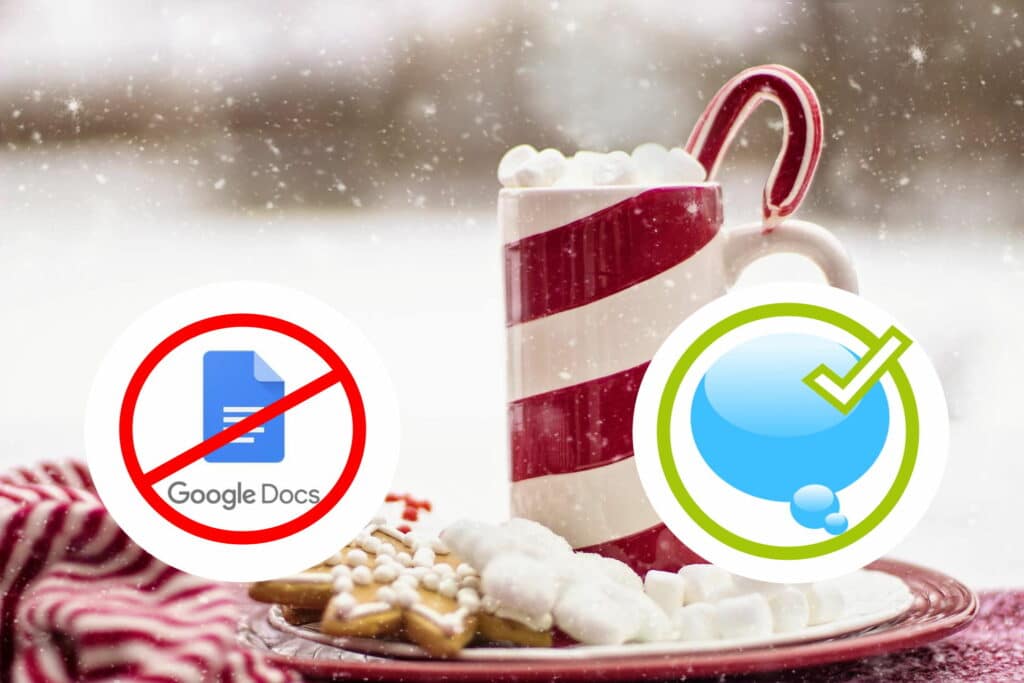 As a YouTube influencer, your Christmas Wish List is one post your fans really look forward to. Your followers love to see all of the items you're excited about as inspiration for their own WishList, or gifts for friends and family. While your followers probably appreciate links to the 100+ items in your Christmas WishList video, let's face it, a list of links…stinks. This year, make your life and theirs a LOT easier.
How you ask? Create a WishList on WishList.com! That way your fans can actually see images of what's on your WishList, all in one place. And not just see, but also save to their own list, share, or buy items – right off your WishList. To compete as a YouTube influencer this Christmas, put your Christmas list on WishList.com for all your fans to see.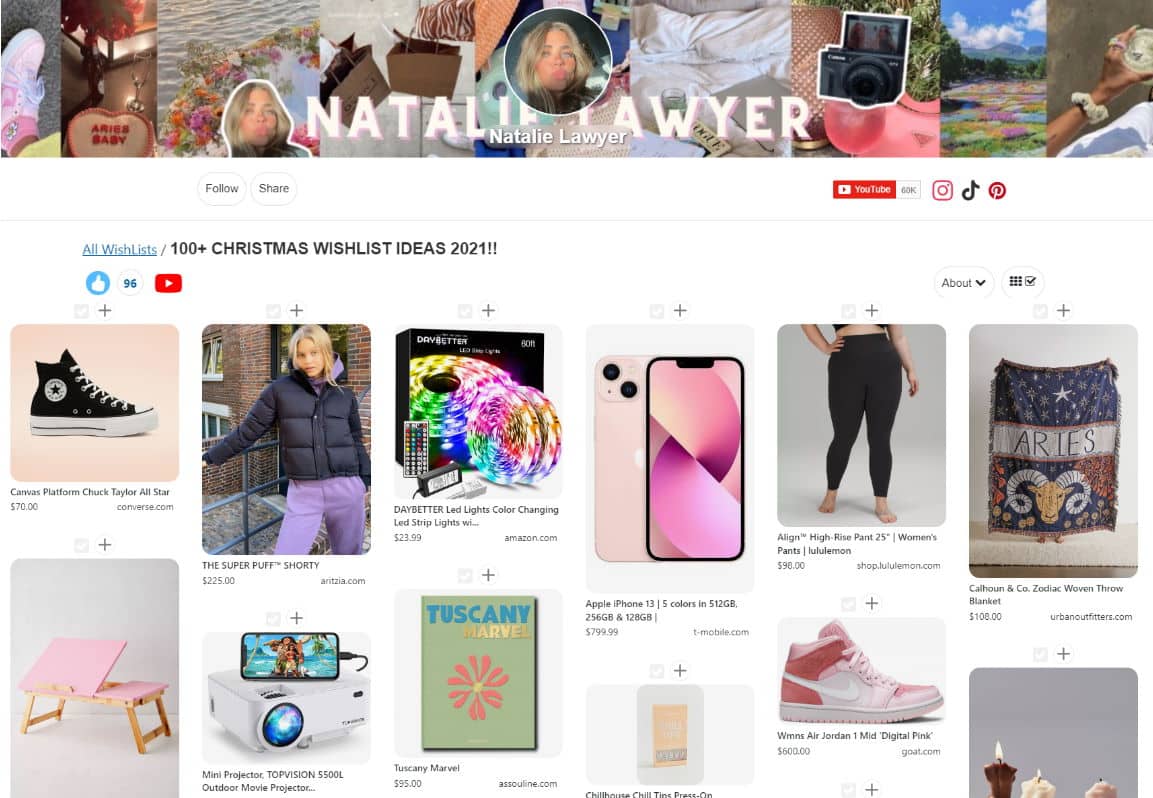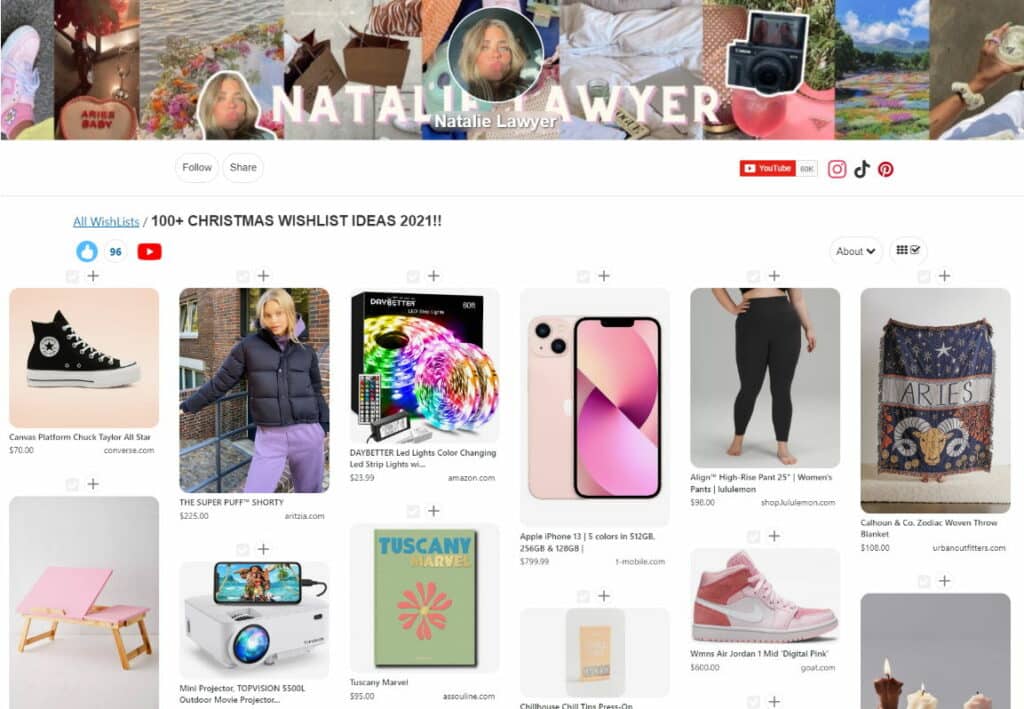 Yes, a Google doc is free for everyone to use but so is WishList.com. And it's so much easier! Here's why: As you're shopping your favorite sites, add what you like to your WishList – with one click – using the "Add to WishList Button". WishList.com works with any website and captures the item name, image, price, and website where you found it. You can even add detailed info. (like size, color) in the gift notes. It captures everything you and your fans need to view, share and buy the item at any time.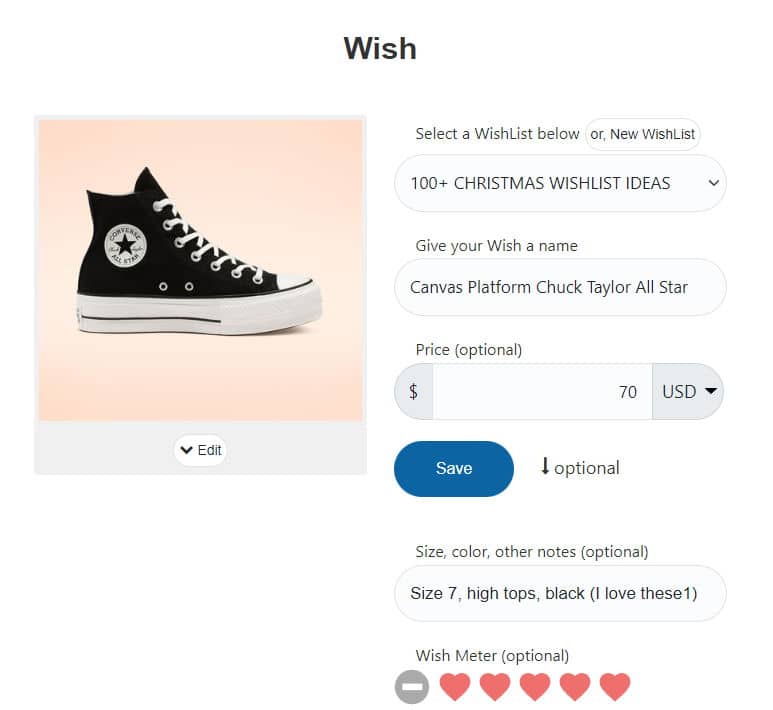 YouTube Influencers can Save Time
Now YouTube influencers don't need to go back and create a Google doc when you're done with your video. No writing item descriptions and copying and pasting links into a Google doc. WishList.com does it all for YouTube influencers – with one click of the Add to WishList button. When your WishList is complete, just share the link to it in your video description. OR even better, copy and paste the list of items, automatically formatted by WishList, right into your post. Everything leads back to your WishList so fans can actually see, share or buy each item. If you like to earn commissions, all your links will have your affiliate codes so you can get paid! You can even link directly to your post, YouTube video, TikTok, etc, from your WishList.
Some YouTube influencers like to include a picture of the item in your video, along with the price and website. Instead, just copy the item from your WishList into your video. It's got everything you need – image, title, price, website, etc. No additional editing required. And so much quicker!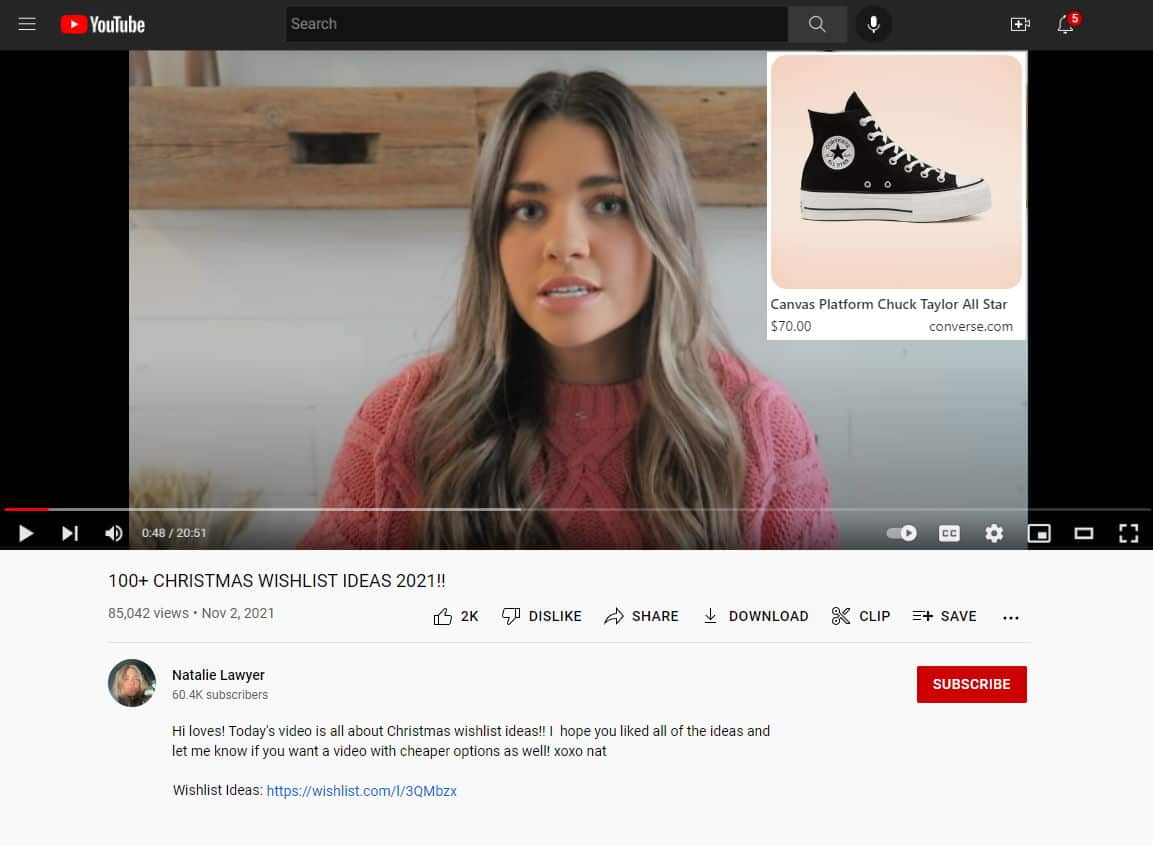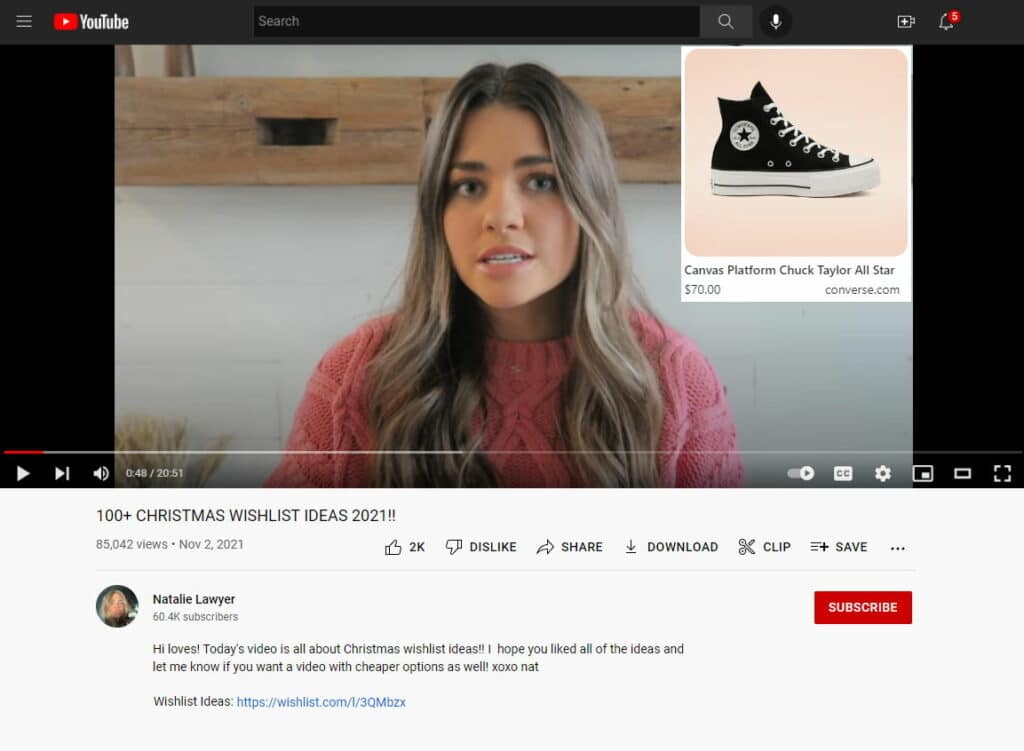 Sign up with WishList.com to get started:
Learn more about how WishList.com is the perfect tool for YouTube influencers to strengthen your relationship with your followers: learn more.
Related Posts: