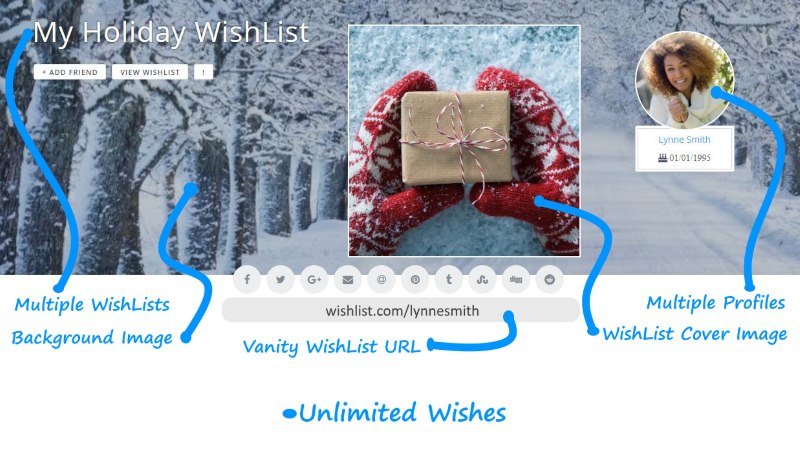 WishList Premium Includes
Unlimited Wishes. Make as many Wishes as you want. Dream big! People have WishLists with hundreds of Wishes!
Unlimited WishLists. Create a WishList for each family member, occasion, favorite activity, etc.
Unlimited Profiles. Give each family member their own profile, image, birthday info, etc.. Then organize their WishLists under their profile.
Add Beautiful background images. Make your WishLists amazing with your own images and photos.
Add WishList cover images. Give each WishList its own personality with your own images and photos.
Get your Vanity WishList URL. Create a custom WishList URL. Tell your friends and family "My WishList is at wishlist.com/lynnesmith!"